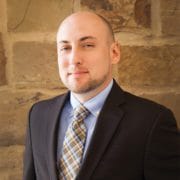 Texas attorney Christopher S. Conry is a seasoned real estate and business trial lawyer. He spent years as in-house trial counsel for a major title insurance company, honing his real estate and business acumen while representing the insurance underwriter and its policyholders in courtrooms across Texas. Chris is an accomplished civil litigator, having prevailed in trials and appeals and obtained many early dismissals for his clients.
Chris' past clients range from individuals, families, and estates, to businesses of all types and sizes including Fortune 500 companies. For each of his clients, he strives to be the go-to source for information that can plainly explain the practical consequences of legal decisions and identify the optimal steps to protect and enforce legal rights. Conry Law offers agile, cost efficient, technology-driven legal services to the entire state of Texas from its headquarters in the Fort Bend County/Houston area
Real Estate and Business Transactions
Consulting for sellers, buyers, lenders, investors, and other real estate professionals. Contract drafting and interpretation. Business dispute resolution. Title curative. Title insurance claims and commitment/policy review. Conry Law is your Texas real estate and business services provider.
Commercial Litigation
Experienced at prosecuting and defending real estate and business claims in state, federal, bankruptcy, and appellate courts across Texas. Contract and deed disputes. Trespass. Quiet title. Fraud. Boundary disputes. Liens and encumbrances. Landlord-tenant. Conry Law is your Texas real estate and business trial lawyer.